We're committed to making your life easier during a difficult time.
See what the people we help have to say about us.
"My family went through a rough time when our new home caught fire. FRSTeam did a great job of cleaning all of our items and delivering them. As if that weren't already enough, they went the extra mile and framed my husband's signed Elway jersey for him. This is something he has been meaning to do for years, but hasn't gotten around to it. Thank you FRSTeam for taking such great care of our items and my family!"
Alethea K.
"I love this company! So friendly, compassionate about my situation. Completion on time, returned on time."
Pat T.
"Thank you so much for helping us and being patient when I didn't answer the phone or forgot to call you back. Thank you for cleaning the Bible for us. Things look great so far! It's been a pleasure working with you."
Vanessa B.
"Really helped out from start to finish, and helped relieve a lot of the stress of the situation. Had great communication throughout whole process. Great job!"
Dorothy T.
"We had an electrical fire that started in the master bathroom/closet. Unfortunately the soot was in every room of the house. But FRSTeam came out right away and did a fantastic job collecting all the items in an organized fashion. Rugs, clothing, shoes, suitcases, dog beds, and all linens were cleaned. When we received the items that had been cleaned they each had been folded nicely in packed boxes that were labeled clearly. They also had clothing on hangers that were just as neat and organized."
Megan G.
"These guys are so awesome! Everyone kept in touch with us frequently to make sure we either had what we needed or to just check to see how things were going in general."
Erica M.
"FRSTeam took extremely good care of us. Andy was there the night of the fire to take our emergency items. These items were completed quickly. All of our items were taken care of and they came back neatly folded or hung. Andy always maintained excellent communication."
Trista Y.
"Working with FRSTeam has been a breeze when dealing with everything else was so stressful. Thanks for making this part so easy and saving my wedding dress!"
Lindsay S.
"Having a house fire was a devastatingly emotional experience. They cleaned clothes for me the same day and delivered some to me the same night at my hotel. They were courteous and stayed in touch the entire time I was out of my house. The items returned on my move back in were clean, organized and boxed carefully."
Nancy S.
See what executives and adjusters have to say
"I'm more at ease when FRSTeam is on the team, their communication style is more robust."
Pete N.
"FRSTeam are preferred vendors- they meet the qualifications, & we don't have issues with them."
Christine W.
"I trust that they do what they say they'll do."
Linda A.
"It helps our customers that FRSTeam can do both textiles and electronic restoration."
Ted Z.
"I don't get calls from insurers who are upset because they don't understand things, FRSTeam provides good information to the policyholder upfront."
Adam G.
"FRSTeam has proven themselves time and again throughout the years."
John C.
Trusted by families across the country
FRSTeam specializes in making fabric and electronics restoration as easy as possible.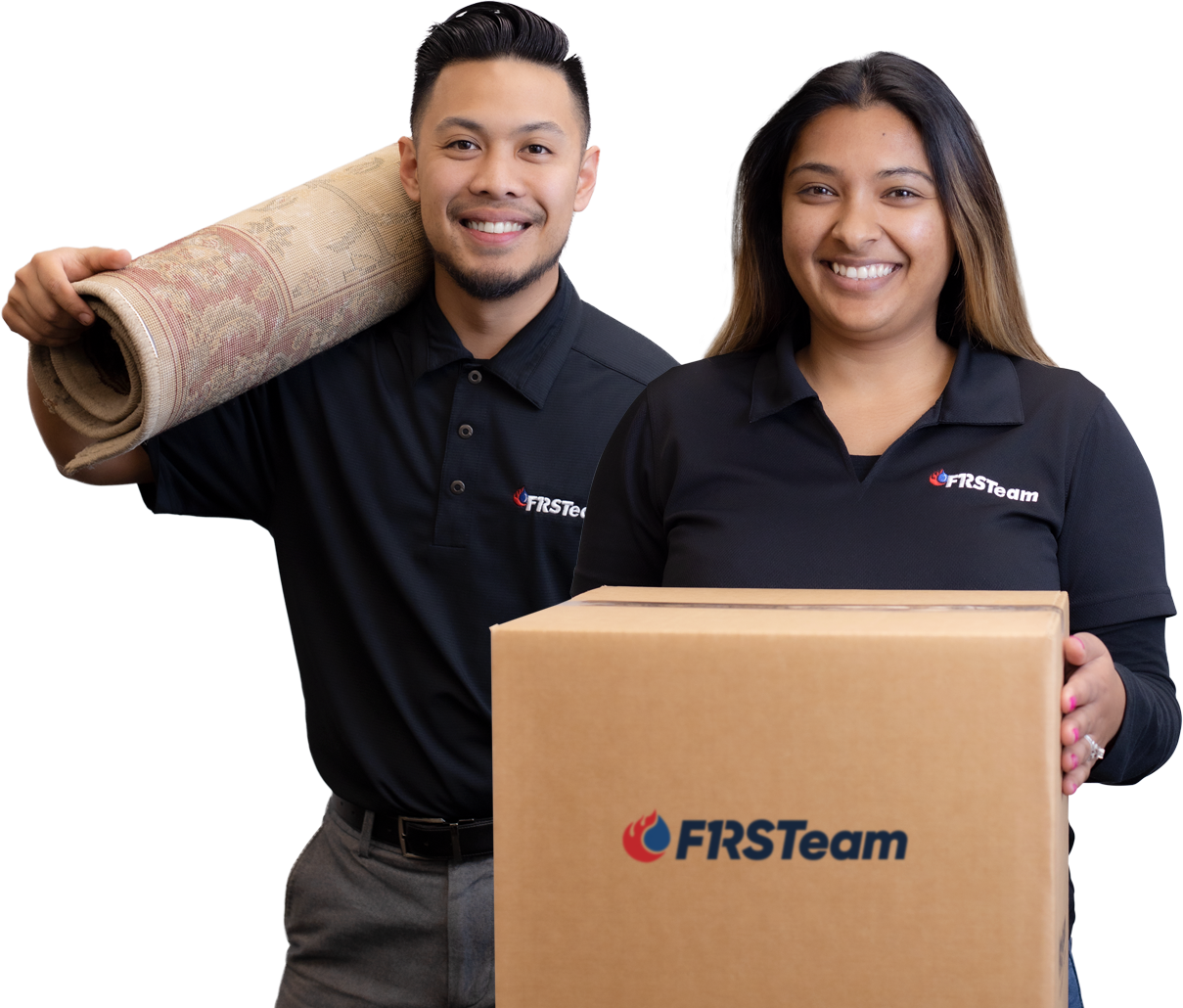 FRSTeam provides services throughout the U.S. and Canada.