We make the process as easy as possible. With FRSTeam, your life gets back to normal faster.
This is what happens after we get that call from your insurance company:
Intro Call
We reach out to you within minutes and schedule the best time to meet with you.
Arrive On Site
Your assigned specialist comes to your home. We'll coordinate with your insurance company to determine your needs whether it's packing-out your contents for the structure to be repaired or removing damaged contents for restoration. We will work with you to determine any emergency items that need immediate attention.
Photo Documentation
Your items are inventoried and photo documented so you have an easier time throughout the claims process.
Deliver Rush Emergency Order
Within 24-48 hours you'll get back two week's worth of clothing, bedding and other essential personal items. Within 3 days you'll reunite with your personal computers or game consoles.
Check-ins
Your specialist follows up to see how you're doing, answers any questions, and sees whether you need additional items pulled from storage.
Final Delivery
When you're ready to move back in, we deliver all contents back to the rooms they belong in. All invoicing is handled directly with your insurance company, you just need to unpack your freshly cleaned belongings.
"My kids were so excited to have all of their items back, it was like Christmas―but even better, having items back that were familiar. It was healing for them."
Trusted by families across the country
FRSTeam specializes in making fabric and electronics restoration as easy as possible.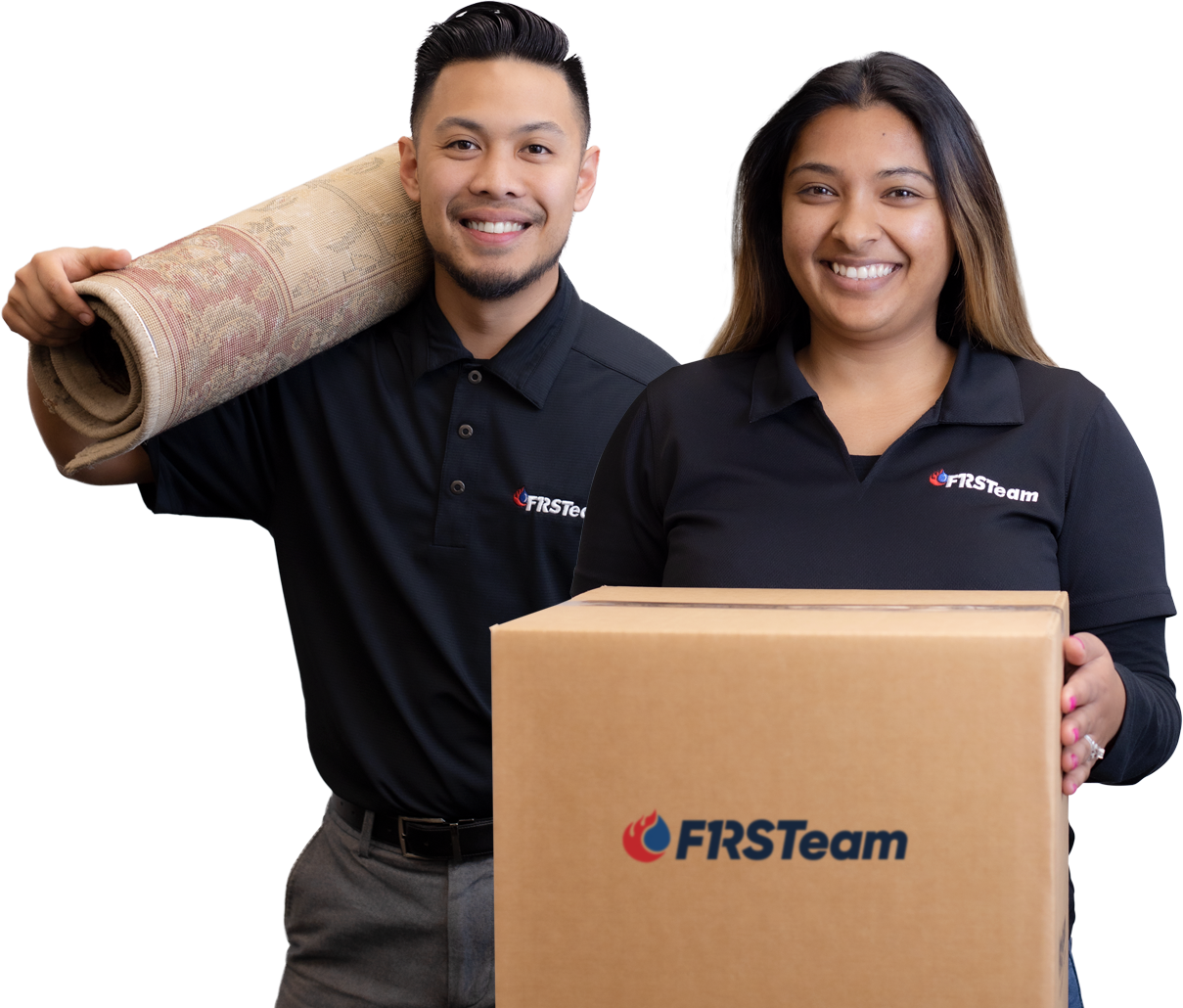 FRSTeam provides services throughout the U.S. and Canada.