Response to COVID-19
We consider our team members, our customers, and their loved ones part of our extended family. On every claim, this is what we're doing to keep families safe:
Following guidelines from the Center for Disease Control (CDC), World Health Organization (WHO), along with recommendations from federal, state, and local officials.
Using personal protective equipment (PPE) to mitigate risk.
Identifying health and safety issues with screening questionnaires.
The need for rush items is greater than normal.
It's no longer possible to go to clothing or other retail stores to replace your clothing and electronics immediately. Our customers understandably need immediate turnaround on clothing, gaming systems, TV's, bedding, and other essential textile items or electronics affected by a loss.
This is how we're dealing with the operational challenges related to COVID-19:
Working longer and faster to meet increased needs.
Leveraging various video technologies to allow for remote loss site visualization.
Quickly delivering loss site photos and reporting.
Providing thorough communication to increase transparency and reduce worry.
We appreciate the trust you place in us as a restoration partner. We are all in this together. And together, we will pull through it.
Trusted by thousands of families across the country,
FRSTeam specializes in making fabric and electronics restoration as easy as possible.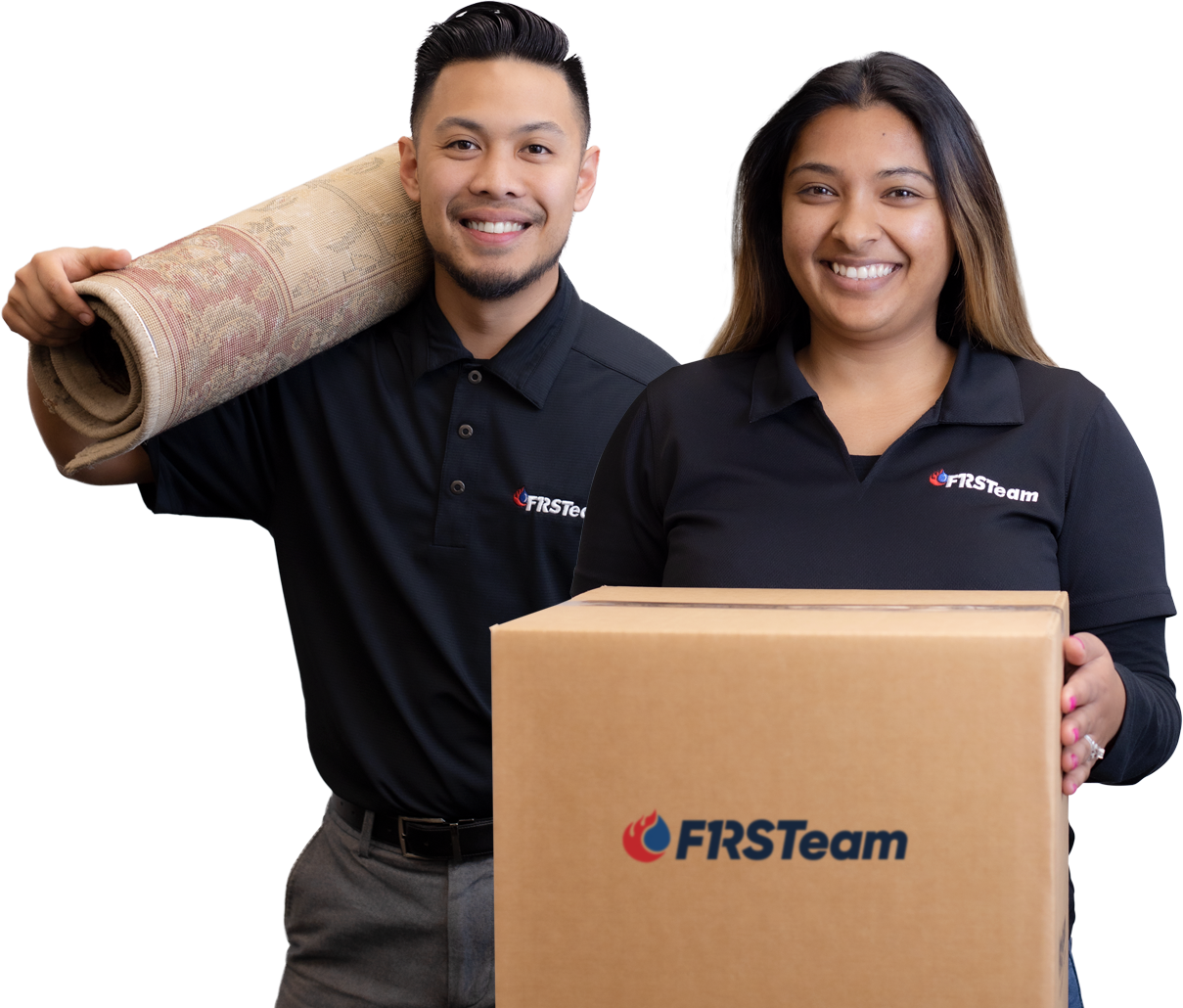 FRSTeam provides services throughout the U.S. and Canada.